I really had a fabulous October
This month has been quite the adventure! Checked off some new places on the map, made some new friends and tried out some new recipes. I finally got to be Stevie Nicks for Halloween!! And James was a great sport about dressing up as Lindsey Buckingham as well!
First things first. I am so excited to have announced this past month that I am teaming up with Moonshiners in Stony Plain to play a showcase on Dec 2nd! Full band with Kyle Kolbyka, Tyson Goodvin and hometown Stony boy Cody Yost. Tickets are available at https://www.eventbrite.ca/e/mandy-mcmillan-at-moonshiners-in-stony-plain-tickets-39208088448
Had a great time driving up to Michigan with my boyfriend James. He's from Sault Set Marie … pretty much Canada! We could actually see Canada from across the river but someone forgot her passport in Nashville and couldn't get into her own country haha It was such a beautiful trip up as the leaves were just changing so it made for some beautiful scenery. On our way up to Michigan we were able to drive through Goshen Indiana and stop off to see one of my best friends Lisa.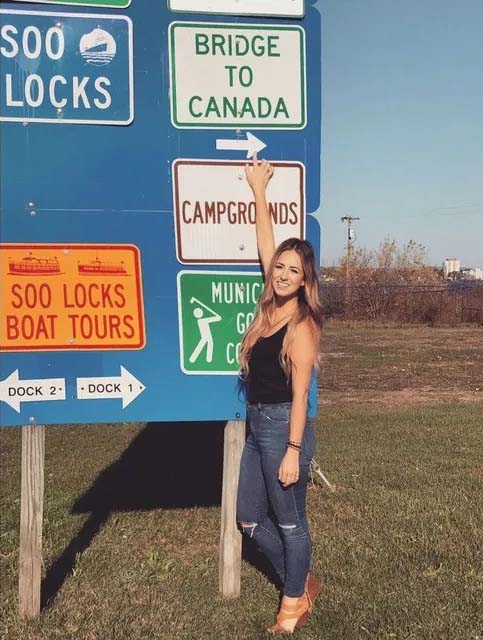 I had an idea pop into my mind a few weeks ago that's based around Woman Crush Wednesday. I have so many amazing girlfriends around me who support each other and are reaching some amazing goals so I wanted to introduce them to you guys!
Lisa was my first WCW on October 18th. Lisa started up an amazing little artisan store front on her property called The Mustard Seed Marketplace. She supports causes locally in the US and all around the globe with causes helping women get out of sex trafficking, supporting the less fortunate be able to raise money for sewing machines and many other beautiful causes. I highly suggest you take a peek at her online store to see if something jumps out at you to buy for Christmas all while supporting something truly beautiful
https://themustardseedmarketplace.com/
Instagram: @themustardseedmarketplace
Facebook: https://www.facebook.com/themustardseedmarketplace/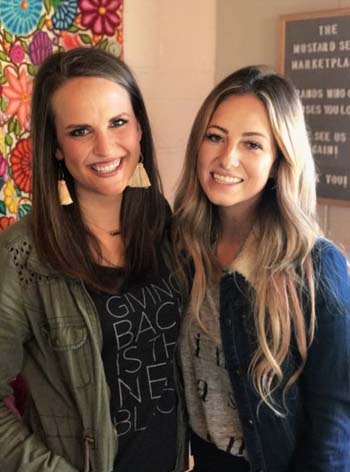 My second WCW was with my beautiful friend Rebekah Rhinehart. She started a movement with her friend Sarah Gail (the talented painter) called The Kind Way. Their mission is to spread love and hope by painting murals in cities around the globe with the caption "Kindness is.. _______". Each mural is dedicated to a special person who has touched their lives and been a positive influence to the people around them. So far they have a mural in Nashville located in Germantown right beside Henrietta Red and plans to launch in Chicago & Minnesota. If you would love to see a Kind mural painted in your city make sure to reach out to them at http://www.thekindwayoflife.com/
Instagram: @thekindway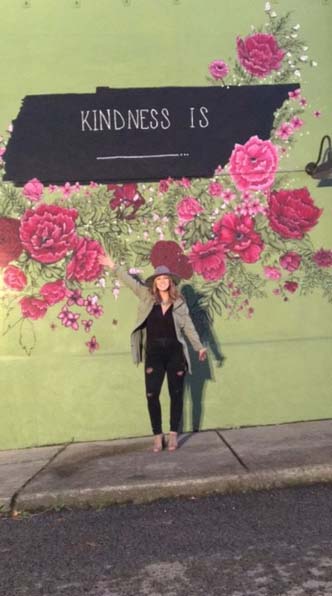 Been playing at my favourite gig spots here in Nashville – Margaritaville, Cafe Lula at the Ryman and Whiskey Bent with the Steven West Band. Also added in a lounge in Louisville called 8UP. If you're in these hot cities make sure to check out my show schedule on my website
I have a great love for cooking these days and (Fun Fact) I one day would love to release a cook book! I made an amazing fall soup a few weeks ago and I want to share the recipe with you.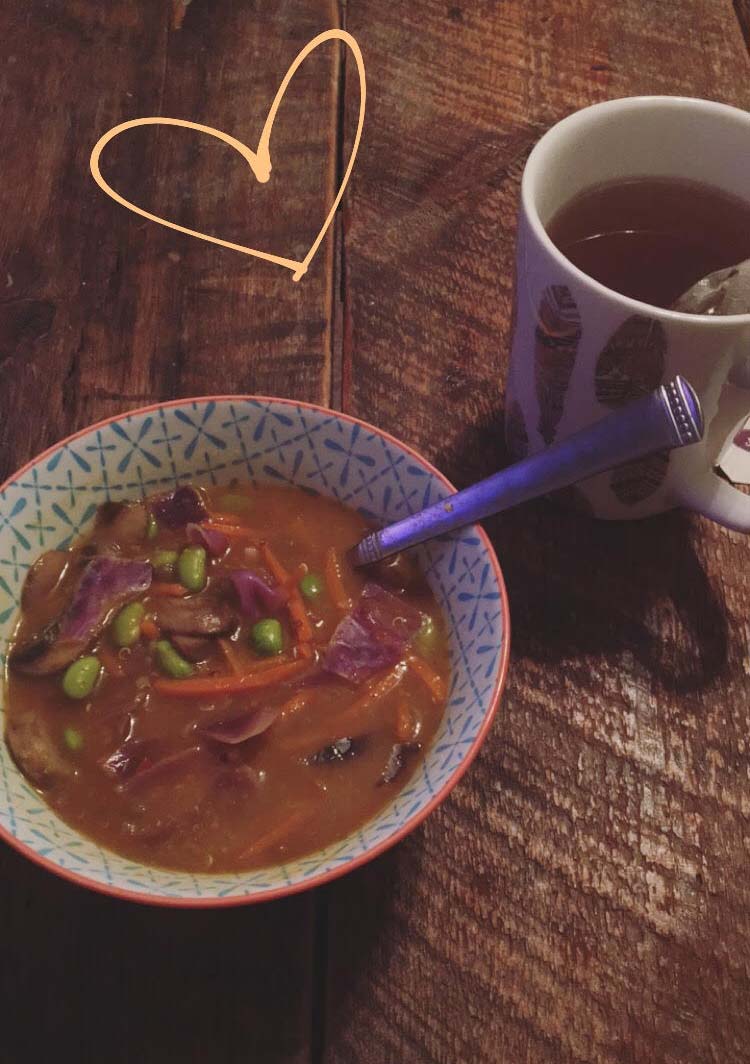 If you happen to make it make sure to post a picture and tag me in it! Here's the recipe..
Fallin For You Soup
Heat up coconut oil in saucepan on medium low heat
Add in sliced button mushrooms, slivered carrots and sliced purple cabbage
Saute until almost soft (I like to keep my veggies a little on the crunchy side)
Add in sprinkle of sea salt, pepper, turmeric and smoked paprika for flavour
Pour in 2 cartons of low sodium veggie broth
Bring up to light simmer
*Optional – I added in 1 cup of cooked lentils
Add in 1 cup frozen edamame
Bring up to a simmer again
Pour in approx 1/2 cup of water and add in 1 cup of uncooked quinoa
Bring up to a low simmer and soup is ready!
Feel free to add or take out anything to make it your own!
Can't wait to keep you posted on my November adventures! If you know of anyone who would like to be on my email list make sure to send them to my website to sign up!