Haven't We All Been – Self Love Series Katie
Yoga and meditation have become much more mainstream and it is beautiful to see people connecting more and more with it, I have discovered that the shift that happens when you dedicate yourself to these activities is so much more than a workout and silence. The transformation that I have witnessed within myself is noticeable on a cellular level. I can feel my energy and vibrance growing and glowing, I feel so much more at peace with events happening around me and I am now able to navigate negativity so much more calmly than before. The mental health benefits are phenomenal and I am beyond grateful to have found this tool to help me grow.
My third surprise blog post is all about my friend Katie Jolicoeur who is such a beautiful soul both inside and out! Its so crazy to think back to when we first met and although we connected in elementary school we discovered that we had first met back in the day at our local rodeo where I sang the national anthem for years and Katie was a barrel racer (you can hear us discussing all of this in the podcast episode we recorded and released via Dream Catcher Pod). She's incredibly talented and shines her light to those around her who need it the most. I am so inspired by her genuine honesty and am grateful to have her in my life as inspiration for my journey. Watching Katies growth through her yoga and meditation journey has kept me channeling my own growth. Before my loss through ectopic, I had been in a relationship that was very mentally and emotionally abusive. I haven't opened up much about that part of my life yet but that day will come soon. I remember being in a very negative and trapped mindset during that time of my life and it was right around the time that Katie launched Be Free Yoga. Seeing her posts through social media always gave me light and hope and even through that situation I was able to gather the strength to leave and the meditation helped me to heal. Years later I went through my ectopic scare and once again I found myself leaning on the inspiration from Katies posts to look within for more healing. I can definitely say that I would not be the same person standing here today if not for the care that I was inspired to take on my mental health. I can now look back and with a grain of salt show appreciation for those situations that made me search for deeper level of self love and caring. 
I am so grateful for Katie's support and often think back to my hometown album release show where Katie had donated a dollar amount to be a sponsor for the show through her company BE FREE YOGA and now fast forward to my latest single for "Haven't We All Been" where Katie came with me on set to film the music video and helped to guide me through the meditation scene. She also brought along her camera and took the most gorgeous behind the scenes pictures and captured all the emotion. Photography is another beautiful journey that Katie has embarked on and she is incredibly talented with that as well. She is such a special soul and I can't wait for everyone to be inspired to join the self love journey by the music video coming out tomorrow! 
Keep an eye out for the beautiful meditation scene that brings me to tears every time I watch it 🙂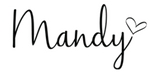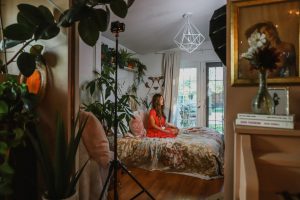 Behind the Scenes photo on set for the music video for Haven't We All Been
Photo by Katie Jolicoeur