Haven't We All Been – Self Love Series Kailee
As I started learning more about yoga, meditation and all the knowledge that comes with it I dove into the concept of chakras within the body. For those who don't know, chakras are spinning wheels of energy in the body that hold different meaning and when blocked can cause health issues. There are seven main chakras that run up the spine that each hold unique characteristics and are based on the colors of the rainbow for visuals. I have absolutely LOVED learning about chakras and my new found knowledge has helped me to heal tremendously! 
For the second surprise blog post I am so excited to tell you guys all about my beautiful friend Kailee! We became instagram friends first and have encouraged each other on from afar for just over a year now. I'm pretty sure we got in touch through Thelma's instagram page after me seeing how much these two beautiful ladies work their magic together. There is something amazing about Kailee's energy. You can just sense her peace and love without even knowing her! I say that from experience. Being inspired by her light has lead me on such a peaceful journey within myself and I am so grateful our paths have crossed. In the spring I was feeling a strong push to learn more about the chakras and I put out to the Universe that I would love to take an online course. I went to bed that night with my little prayer being put out there and the next morning while checking my instagram I saw that Kailee aka Om Ever After was hosting an online course for women on healing chakras (Ask and you shall receive!) I reached out to her and just as fate would have it Kailee had left her course up for one more spot to be filled and I just happened to get it in the nick of time. It was a seven week course that took us on a journey of healing our chakras one by one. It was so amazing to learn and be connected and supported by a group of women who were on the same path as me. I decided to purchase the VIP package which included a healing session by Kailee and also a card reading. In the healing session she was able to connect with one of my spirit angels and I was absolutely blown away by her connection with all things spiritual. The card reading also gave me a sense of peace for my new journey of road tripping across the States to plant my roots more firmly back home in Alberta. Since then I have been able to meet Kailee in person and feel in energy in full force! She is such a beautiful soul who was definitely put here to help heal the world one heart at a time. I am so grateful that Kailee and Thelma brought me on board to help host the Full Moon ceremony in August and it has opened up a new world for me in using my music for healing as well. 
Kailee's guidance has helped so much in healing my sacral chakra where my trauma occurred with my ectopic and through that has brought out so much more of my creativity – its wild but the sacral chakra is the place where our creativity is birthed from! This is a major role in me being able to connect to my heart with filming my music video for "Haven't We All Been". I know for a fact that I wouldn't be in this positive mind frame of healing without her guidance. I brought some of my crystals to be on set with me while I filmed the video and a crystal that Kailee gifted me for the chakra course was one of them!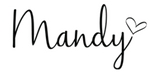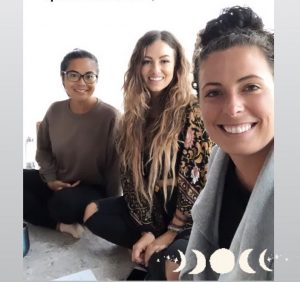 Thelma, Kailee and I at the Full Moon Ceremony in August 2020