My Whirlwind Summer . . .
Summer is a flying by and I hope that everyone is enjoying themselves to the fullest! I'm so thankful for everyone's support of my Summer Single "Nothing To Do" and it has been a ton of fun promoting it over the past few months. We've added a little cherry on top of the summer tune and recently got "Nothing To Do" Koozies made which will be available to purchase ASAP so keep an eye out for that! You can always get one by coming out to one of my gigs this month.
Speaking of gigs… I had a blast in Canada a few weeks ago with my good buddy Andrew Beason while we toured around and played a few gigs including my first time playing in Calgary Alberta! It was so great to see everyone and making some new fans across the great province of Alberta. Of course I had to show off those great Canadian Rocky Mountains to Andrew (who is a good ol' Texas boy) and we spent a few hours travelling through Banff – If you haven't been you have to put this little gem on your bucket list.. Absolutely beautiful! We also had a super successful songwriting workshop on July 24th with some amazingly talented friends in Stony Plain.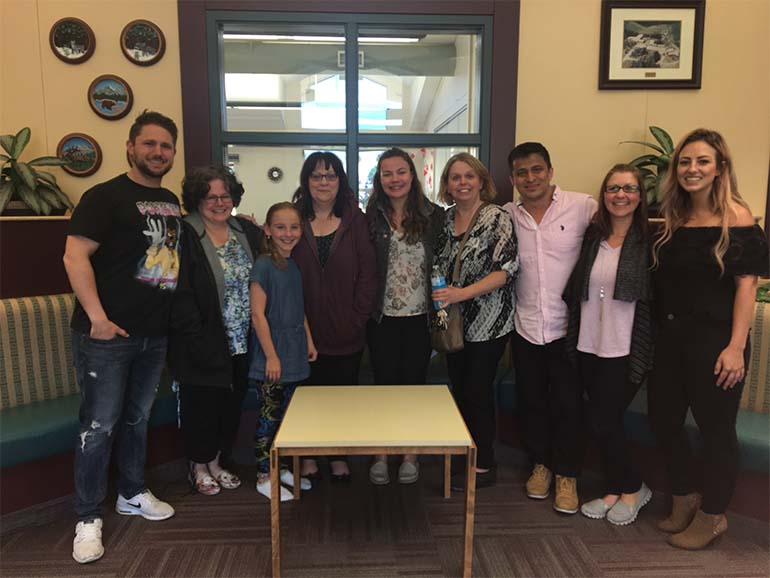 Thank you to my dearest friend Laura Kaiser for helping us put it on!
As soon as I got back to Nashville it was on the road to Newark Ohio for the first time to play some gigs with my buddy Tim Paul! Had a fab time and made some new friends and fans. Cannot wait to be back and take in another Final Friday Farmers Market … seriously the cutest thing ever!
Now its full steam ahead with gigs and writing which has been so much fun and preparing for the new EP which I'm so excited for!
Thank you guys so much for keeping posted on my musical journey and I'm so happy to be bringing y'all along!