Introducing 30 Days of Dream Catchers
Introducing 30 Days of Dream Catchers!
I am beyond excited to announce that my song Dream Catcher is out! It has been such an incredible journey and I can't believe the day is finally here. Writing, recording and releasing this song has been a game changer for the vision of my music career and personal life. It is not only about me catching my dreams but has allowed me to fully embrace those around me catching theirs as well! I am beyond blessed to have the chance to work with an amazing team who has brought this vision to life and this is just the beginning.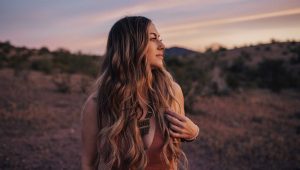 To truly show the meaning behind this song I wanted to do something special to highlight individuals in my life that have been an inspiration for me. Every day for a month I am going to introduce you to a different person on my blog that I believe is a dream catcher. Check back daily to see all the beautiful people that I know will inspire you too!