August Adventures and more!
Hello!
I hope everyone is having a fabulous end to summer. So weird to say being that as it seems like just yesterday we were breaking out the bathing suits and soaking up the sun. Honestly tho… Fall is my favorite time of the year! It's cooling off a little which means not so much humidity down here in Tennessee, we can drink our hot lattes and we get to finally wear our cute little denim jackets that we stored away. In Canada my family is dusting off the old snow shovels and preparing for the first sign of a snowflake … lol I'm kidding kidding.
August was a great month! A lot is going on and life is busy busy as always but I was able to sneak away to Alberta for a few weeks to relax and take some much needed time with my family which also included a family reunion that we hold every year called "Fram Jam". James joined me for the last week of my stay and we got to visit with so many friends and family. Plus make a trip to Canmore Alberta for him to see the Rocky Mountains for the first time.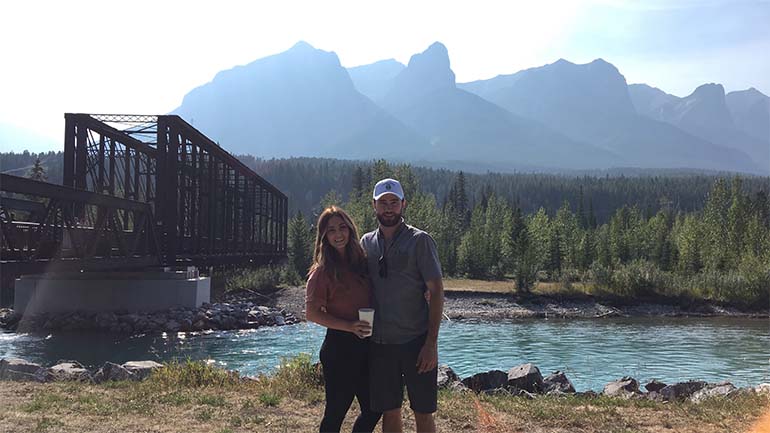 It was a little smoky due to the fires happening in British Columbia right now. My heart goes out to everyone affected by the fires right now on the west coast including California <3
I was also able to put on a very successful and rewarding Songwriting and Performing Workshop with my voice coach Laura Kaiser. It was so great to help up and coming songwriter and performers have a clearer vision to their dreams. And I love putting together the workshops because I learn so much about myself in the process.
Miss Ajaye Jardine and I are headed up for another fun adventure at the CCMA Week in Hamilton Ontario. On our way up we are stopping in to our fav Newark OH spot Barrel and Boar to sing some tunes and hang out with our friend Timothy Paul Sept 5th 7pm-10. Make sure to swing on by to celebrate with us and wish us luck!
Keep an eye out for my shows coming up in Sept at Ole Red, The Lookout (Ole Red Rooftop), Margaritaville and a Tuesday night slot at the Cambria Hotel "True" Venue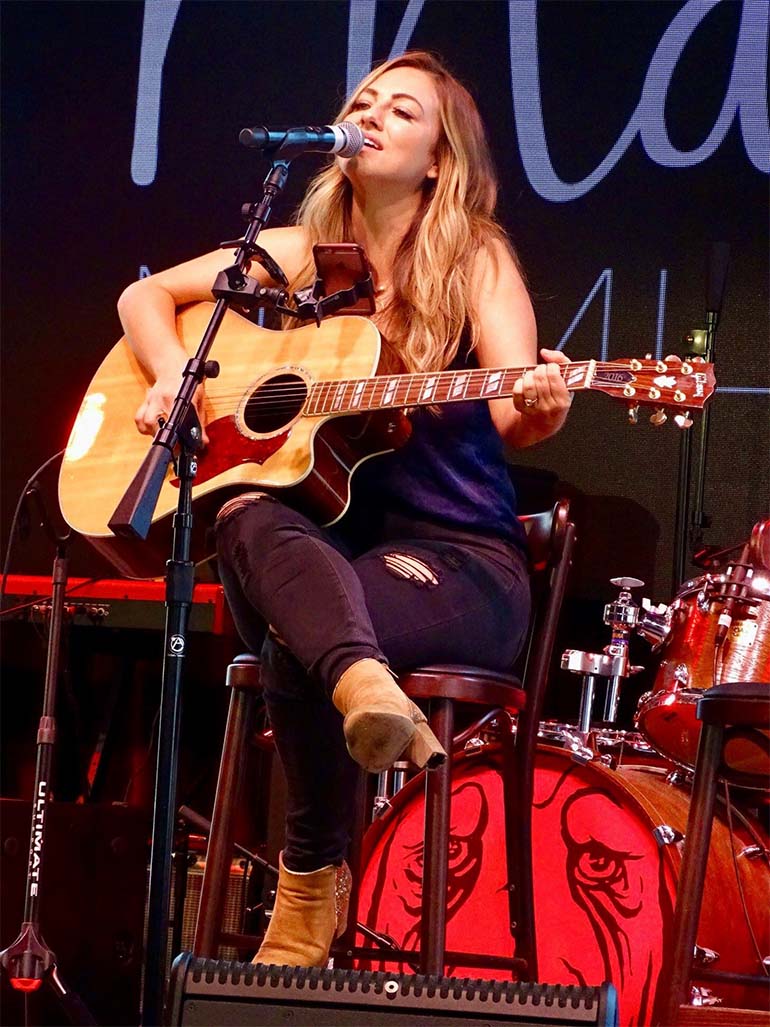 I hope you guys have an amazing day and make sure to check out my new YouTube Cover Videos that will be out mid September
Love,