Chasin' The Ace European Edition Part 1
October was crazy so I decided to break it up into a few portions for this month. First Blog is Europe style– recapping Beer, karaoke, hockey games, mein swesters and nudity… read below for all the deets.
_________________________________________________________
I'm currently sitting in the Munich airport awaiting my flight back to the US. It's bittersweet. Angeleena and I already made the trip to the airport this morning to drop off baby sister Karli for her flight back to Canada. Cue the tears, lots of hugs and reminiscing all our fab memories of the past two weeks. This trip has been life changing to say the least. And I knew it would be. It was the first time both Karli and I had stepped foot on European soil and the first time us three girls took a trip together. And we got to spend lots of quality time getting to really know our fabulous brother in law Ryan. Ryan is a hockey player currently signed with the Munich Red Bulls here in Germany. He's played hockey his whole life which means that for the 5 years him and Angeleena have been together he's been travelling all over the States and Germany playing the sport he loves. With me living in Nashville it,s been tricky to spend quality time to get to know him. Although really I knew he was the one for our Angeleena when he challenged me to an Air Guitar Off at a family wedding a few years back sooooo he's my RyRy.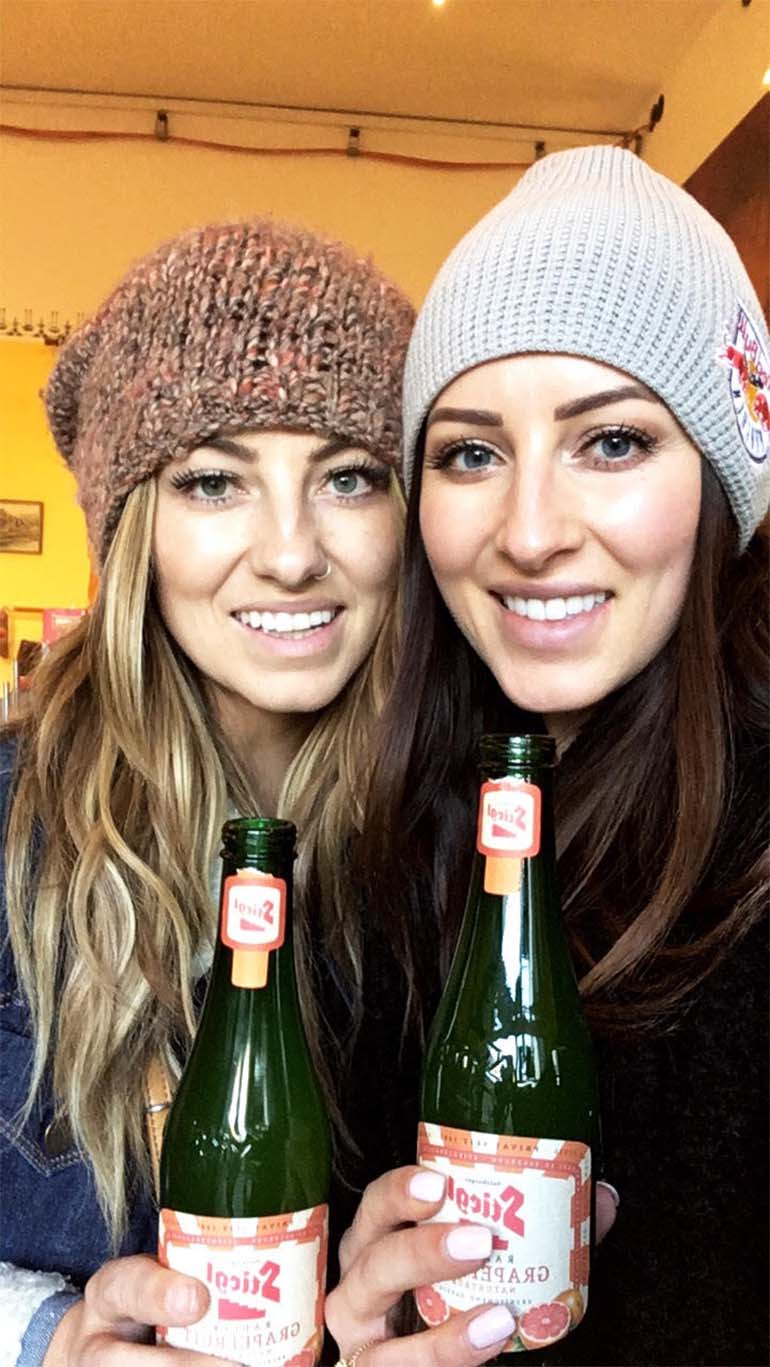 There are so many amazing memories from this trip and I'm going to do my best to describe them here –
Landed in Germany on Sept 27th and to many peoples surprise I didn't have an ounce of jet lag (I chalk it up to really telling my mind that I was going to be just fine lol). We toured around downtown and I got to double on Ryans scooter – real European style! That weekend was just Angeleena and I and we ventured out just a little bit. Got to meet up with my beautiful friend Lauren Webber from Calgary Alberta who recently got relocated to Munich for her job. We met up at the Viktualien Market and I got to taste my first German beer, a lemon flavored Radler which became a staple during my trip. We got to take in Ryans hockey game and it was super exciting to watch him play surrounded by screaming German fans who loveeeee their sports. Saturday Angeleena and I took a trip to Austria to visit the beautiful city Salzburg. Our first stop was for Vegan food and low and behold we walk into GustaV to see that the menu was a large playing card with the Ace of Hearts on it!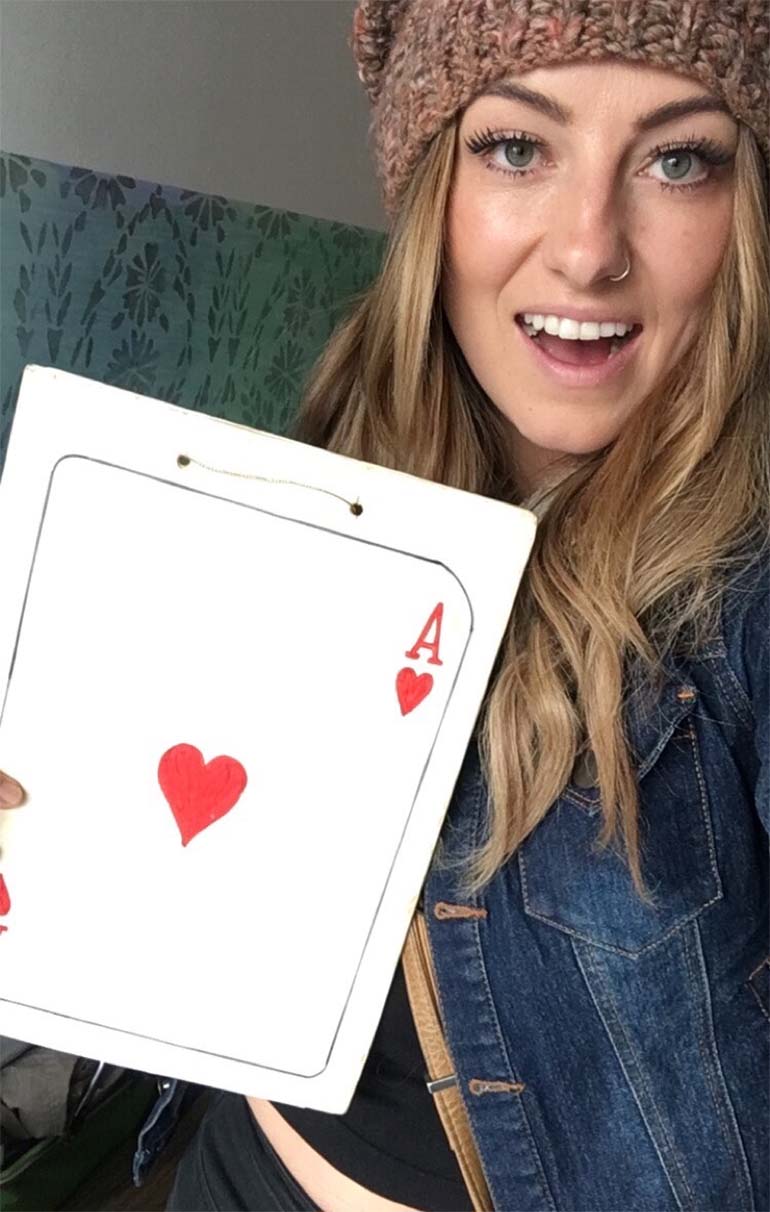 Definitely the right spot to be. After an amazing lunch we headed out to hike up a mountain to a castle and get a great view of the beautiful city. Found a pub that sold Radler and hiked the rest of the way down.
Sunday we picked Karli up from the airport and took a beautiful walk through Olympia Park where Ryan's team plays hockey and where the 1976 Olympics were held. One of the only Olympic grounds that are still used to this day! We got to take in Ryan's hockey team and cheered them into a win which then lead us to rally up Karli and head out with Angeleena's girlfriends to sing Karaoke at an Irish pub Killians. I didn't bring my guitar with me so this was much needed to last me through the two weeks!
Monday morning we woke up a little foggy (Beer Steins will do that to ya) and us three girls headed off to Sirmione Italy and Lake Garda for a small get away. We found a beautiful little restaurant in the town and had a fab dinner filled with olives, bread and balsamic vinaigrette and wine… all the wine. Tuesday morning we woke up for a beautiful run along the lake and then hit up lunch in the Olds Town square. Angeleena introduced us to an Aperol spritzer which was amazing! Wednesday we woke up and headed back to Munich with a slight detour to hike up to a beautiful view of
 – which is what the Disney Castle is designed after. Simply Beautiful!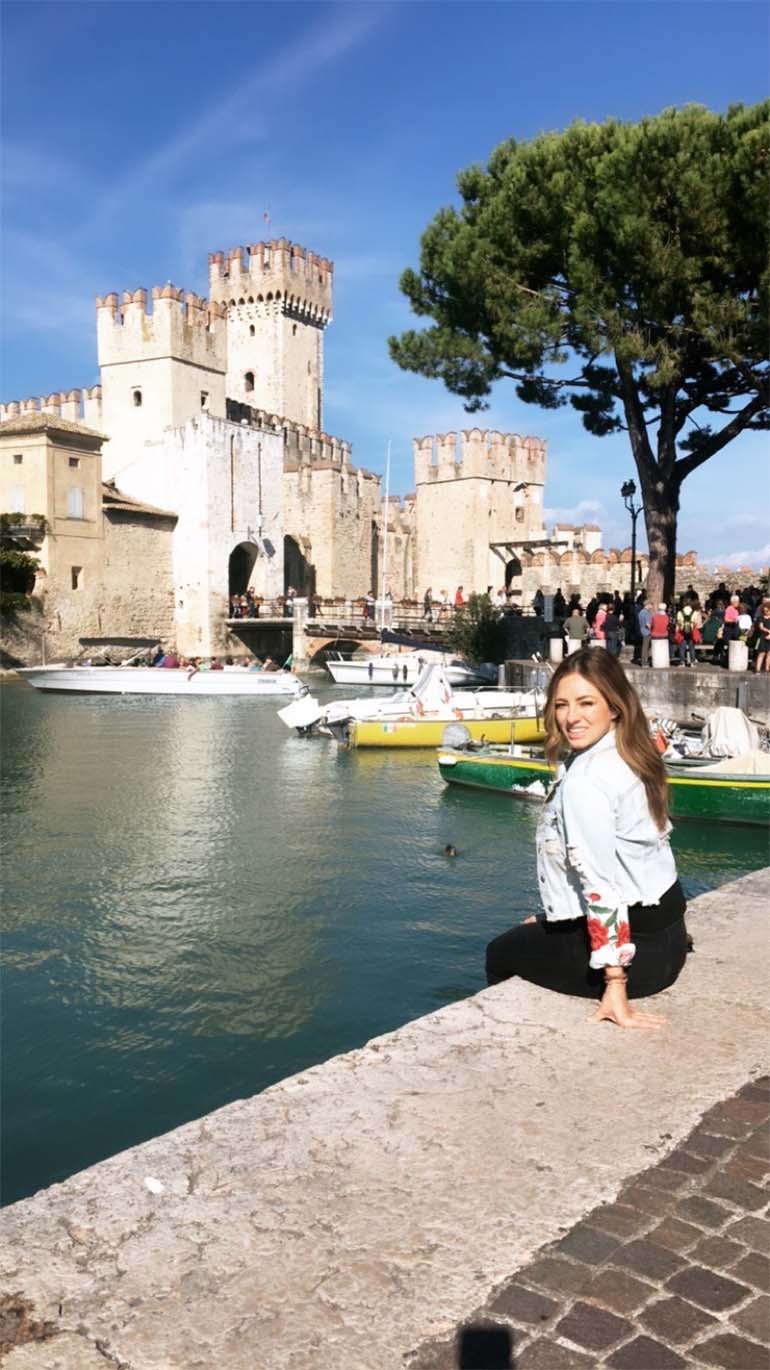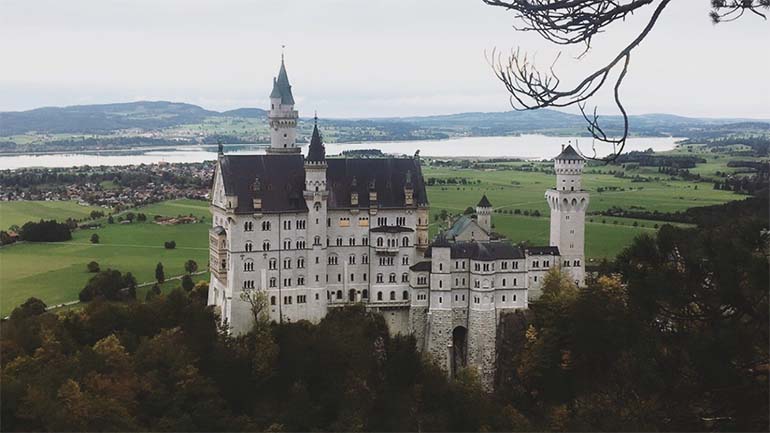 We headed back to Munich and on Thursday had a fabulous lunch at a well known Vegan Restaurant called Gratitude. I was so amazed by all the vegan options on my trip and Gratitude definitely did not disappoint! Friday was an amazing day and experience as my sister Angeleena surprised us with a once in a lifetime opportunity to watch Shania at Olympia park. Such a phenomenal night to witness as us girls grew up listening to her albums on repeat and would dress up to put on "concerts" for our family. She was definitely a huge influence on my music career!
I'm breaking this into two pieces because we still have to talk about more hockey, Oktoberfest and nudity … all the nudity so don't miss out!