So many amazing opportunities came my way over the month especially with me leaning a little more towards self love and care. Its amazing what a little routine of self love can do for your heart and soul. I know we can be a little iffy when it comes to social media but its an amazing tool for connecting us all around the world. A chance to meet beautiful people that we would've never had the opportunity to run into otherwise. I have to give a shout out to miss Kate Mann on instagram at @kmannfit. We had been following and corresponding with each other for a few months and I finally reached out regarding her lifestyle coaching. Well it was an hour (and a half lol) of great conversation over FaceTime where we dove into certain blocks I had put up in my every day life. She then coached me through strategies on how to give more to myself which would in turn allow for more positive vibes to flow my way. You guys!! This conversation has altered the way I think about myself and let me just say that this has been the most powerful month of my life so far. A lot of highs and lows but I am finding out more about myself which is allowing me to move forward emotionally, musically and personally. You can expect the best music to be produced and written in the next little while!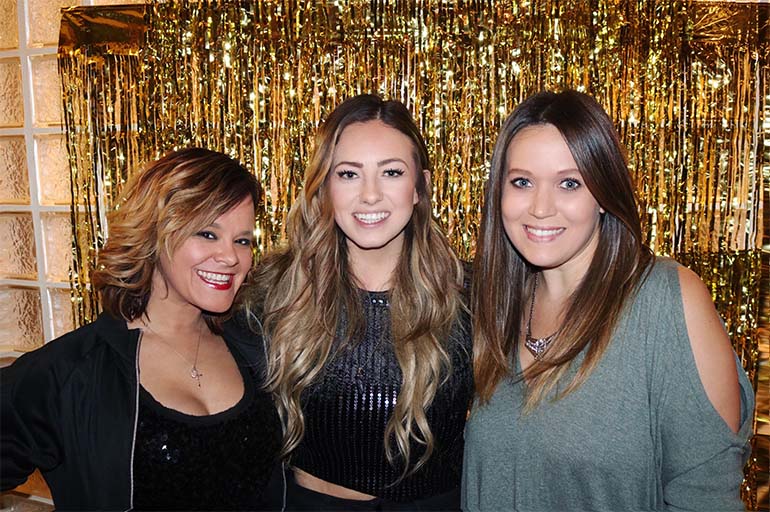 I had a great time putting on and hosting my Mandy Monday Mix & Mingle at the beautiful Nashville Music Loft downtown at the beginning of the month! Thank you to miss Lindsay Lawler for helping me put on such an amazing event.
So many great friends (new and old) joined us at the Mix & Mingle! Even Mr Adam Gregory, one of Canada's best, showed up and sang a few tunes.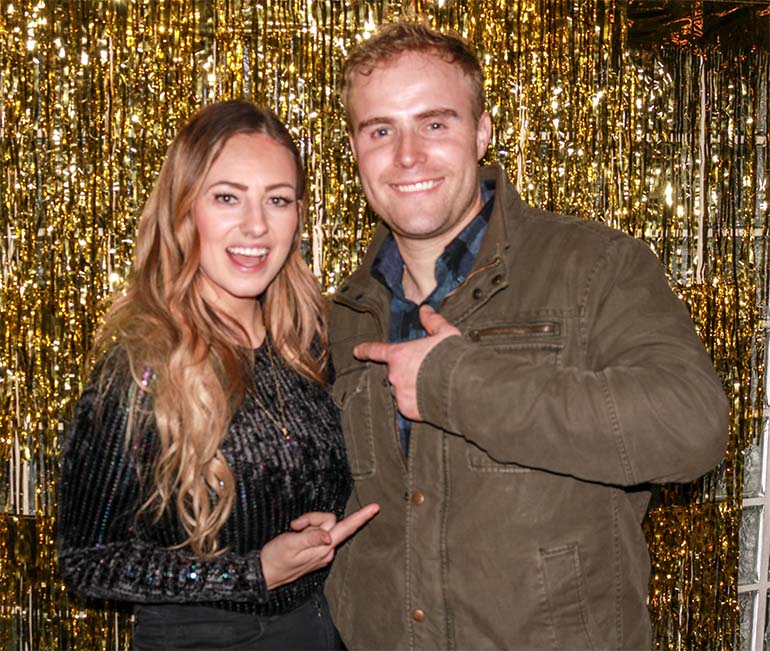 I was like a kid in a candy store as he sang his hit "Horseshoes" and then treated us to his newest single "Dirt Road Therapy".
I took a track class for producing music over the months of January and February! Had such an amazing time learning all about Logic Pro and it's been a fun adventure now to record some demos of the music I've written. Definitely hoping to get good enough to be able to release some demos on my own over the next year or so!
I've been asked to play at a few new venues in and around Nashville including Alley Taps (Located in Printers Alley in Nashville) and booked to play a full band gig at a venue called True in the Cambria hotel on March 30th. Make sure to keep an eye out on my website and Facebook for my show schedule. I would love to see you guys at one of my shows in the near future!
I am so excited to be releasing some videos for my Youtube channel! A few of my new originals and a cover from one of my all time favourite bands. Had a super fun time recording them and can't wait to show you!! Make sure to subscribe to my youtube channel (www.youtube.com/mandymcmillan) to keep posted.
I'm up in Ohio this weekend (March 9 & 10th) Playing shows with my friend Ajaye Jardine. We'll be up in Newark on Fri March 9th with our buddy Timothy Paul at the Barrel & Boar from 7-9pm. And then off to Loveland Ohio on Sat March 10th for a house concert. If you'd like to join us at the house concert you can reach out to the host, Al, via email to reserve your spot at wakent@zoomtown.com
Thank you guys for hanging out with me on my Mandy Mondays and continuing to join me on this journey of mine 🙂 It would not be possible without your support!
Hope you guys have a fabulous March 🙂