I had to save the best for last y'all! My Fam Jam, the original fab five and my Dream Team since day one. I am so incredibly grateful for my families love and support in everything I do. I would not be half the woman I am today without them by my side. Of course every family has their ups and downs but what makes us work is the fact that we all know we bring something different to the table and we get to lift each other up in support of what we all love! 
My dad has lived out his dream of working at the coal mine, raising and protecting a family of three girls and now gets to add on to my parents dream yard while he's "Fun-employed" aka retired! I don't know a single person who doesn't love Buck and its actually funny to have people message me on social media asking how he's doing and if they can come hang out with him haha I get my whit and sense of humor from him and he's the one who taught me how to two step. 
My mom Sheila is known for her genuine love! Just ask anyone who has ever stepped foot on our property for a high school party, FRAM JAM or just a drive by visit she is always there to great guests with a hug and probably a homemade pizza as well. My mom holds a passionate internal fire and is where I get my strength. I wouldn't be able to do what I love without her help along the way and she is the main set of hands helping me host all of my Mandy concerts and shows throughout the years.
My sister Angeleena, the Taurus bull, the one who will not take no for an answer, most definitely the one who has helped me be fashionable and my only chance for abs. She is so hard working and passionate that she lights a fire in everyone that she crosses paths with. Her mind has challenged me to raise my bar higher and taught me to never give up on myself. She is a world traveller, holds a certificate in holistic nutrition and now the most beautiful wife and mother. I am so excited to be an auntie and so look forward to our upcoming adventures as I know they're just going to get better and better!
Karli Ann, Karli Ann, Karli Ann. The littlest, tallest McMillan, my mini soulmate and the pep in all our steps. She is the brains of the bunch and has accomplished everything she has set her mind to! I mean she's a facial reconstructive surgeons assistant y'all. Karli holds the torch of natural beauty and makes you literally feel her laugh in your soul. She is an animal lover and the key to how we rescued my little Lucy Goose. I am so so so excited for her to become a mom in just under a month now and know that her and her husband will be the cutest little parents to their bundle of love!
Due to both my sisters great taste in men I now have the most amazing brother inlaws that a girl could ask for! Angeleena's husband Ryan has been living out his dream of playing professional hockey all his life and its been so great to be able to connect with someone in the family who has lived away from home most of his life in pursuit of what he loves. He is quirky, fun, wildly motivated (which he gets from his beautiful parents) and plays a pretty mean air guitar haha 
Matt, Karlis husband, is such an amazing soul! He has worked so hard over the years to pursue his ultimate passion of helping people which leads to no surprise that he is a firefighter and personal trainer. Anyone who meets this 6'4'' gentle giant knows that he is full of love and such a drive for life! I am so grateful for Matt and his amazing family who have become part of our own. 
All in all I am just so blessed! I get to pursue what I love which is music and inspiring those around me while being surrounded by those I love the most. Its no brainer that the universe insisted that I head north to spend some much needed quality time with my family this summer and I can't wait for all the epic memories we are bound to make 
I hope you guys have had fun keeping up with the 30 Days of Dream Catchers and look forward to hearing your stories of those around you that have kept you motivated to pursue your dreams as well! 
Have a beautiful summer and as always keep catching those DREAMS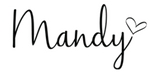 MANDY McMILLAN