November was here and gone in the blink of an eye! So many memories made, new friendships have blossomed and I am feeling more bright eyed and bushy tailed than I ever have about the direction of my music.
I waited a little longer to write this blog post because I wanted to be able to recap my trip to Alberta and tell you all about the amazing showcase at Moonshiners on Dec 2nd!
First thing… It was a packed house with a Sold Out crowd! This just melts my heart, all the hometown support has been amazing these past few years and you guys just proved it again last Saturday. Thank you to everyone who came out!!
Thank you to my amazing band: Tyson Goodvin, Cody Yost, and as a last minute switch up we had Chad Melchart on the drums … a 4 time Canadian Country Music Award Drummer of the Year! It was such an honour to play with these phenomenal musicians and I am so looking forward to next year's gigs.
Thank you to my voice coach Laura Kaiser for helping with scanning tickets at the door and being so much more to me as a best friend and support system.
Thank you to my two cousins Jeff and Alex for being the best bodyguards a girl could ask for.. No joke these boys promised me when we were little that they would be my bodyguards for life and they quite appropriately have grown into 6'3″ young men so they fit the bill just right!
Thank you Lynn Tessari for helping me write "Chasing the Ace" … Such great things to come out of this tune! I can feel it already.
Thank you Lindsay Lawler for taking me under your wing and mentoring me in this crazy career! You have brightened up this past year for me and made me a better performer and singer which I definitely brought to the stage at Moonshiners that night!
Big Thank You to one of my best friends and support systems down in Nashville Mr Tim Reynolds who put together the show on Eventbrite, managed my social media marketing, and all around has kept me on the straight and narrow for the past few years.
Mom, Dad, Angeleena & Karli, Mike, Carmen and Scoot.. Thank you for your never ending love and support! Thank you for dancing all night and showing everyone a fab time!
Thank you to my boyfriend James for being an amazing support system and helping me stay focused and sane these past few months while we planned and prepared for the show haha thank you for being amazing and taking time out of your busy schedule to fly up to Canada with me and be by my side all through the ride! We also got to take in a little snowboarding while back home in Alberta and I'm pleased to say that James kept up quite well.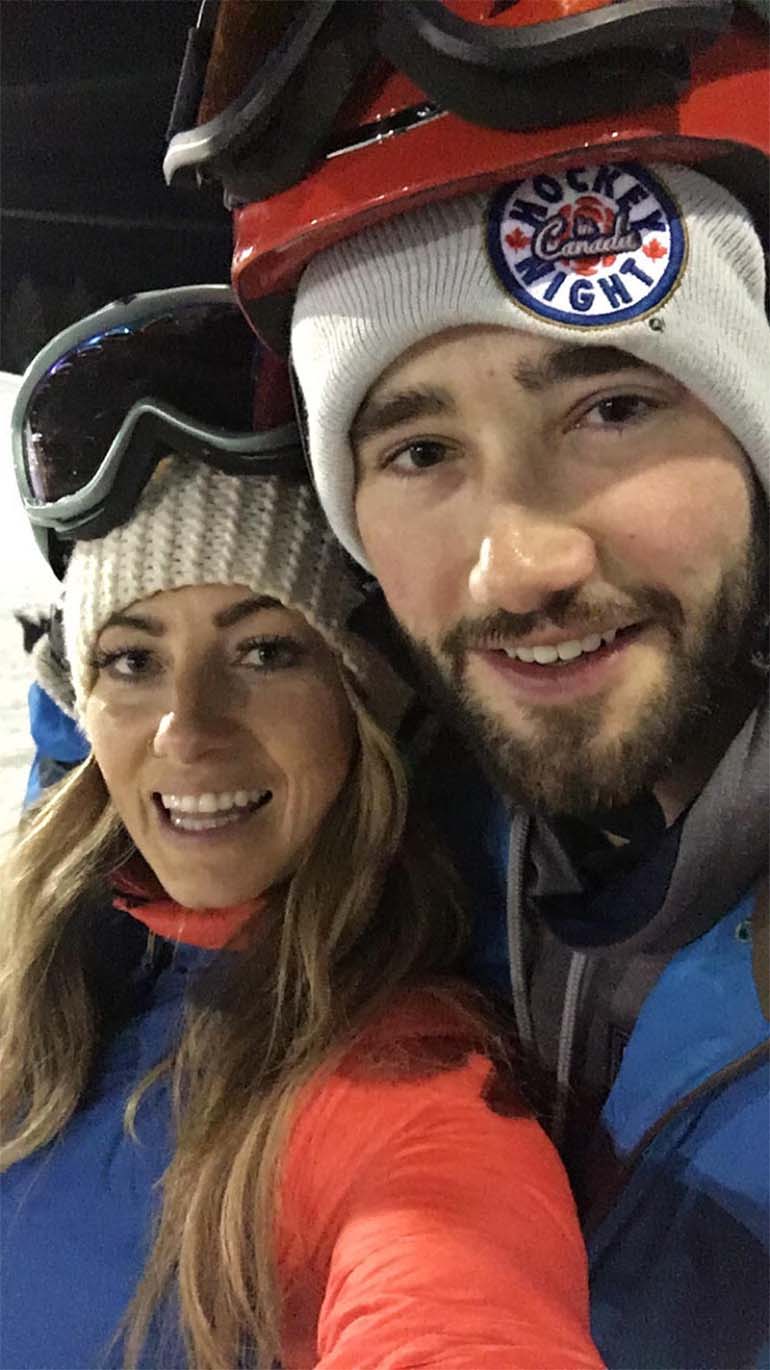 November was also filled with adventure which came in a form of attending the CMAs at Bridgestone arena on Nov 8th. What an amazing show to see behind the scenes and watch the performers up close and personal!
Really looking forward to what December has in store and taking in our new apartment just mins away from downtown Nashville! Loving it so far and so thankful we found a place so close! Just putting a little Feng Shui in the apartment as we decorate – so that's always fun!
I hope everyone has an amazing start to your holiday season and we'll see you in a few weeks with the December blog!